A graphic with text is below. What I find interesting about it: Most of the corona deaths occurred in Europe and America together.
Number one and two of the causes of death are heart problems and strokes.
Furthermore, the causes of death from many of these diseases are obesity, smoking, high blood pressure, diabetes.
When I observe the people around me, I see little effort to change their way of life and live healthier despite the Covid pandemic.
Instead, "lockdown and vaccinate" is recommended by politicians and the media.
I can't remember when our government, including health ministers, appealed to the population to live healthier.
This is something that I do not understand and that I strongly criticize.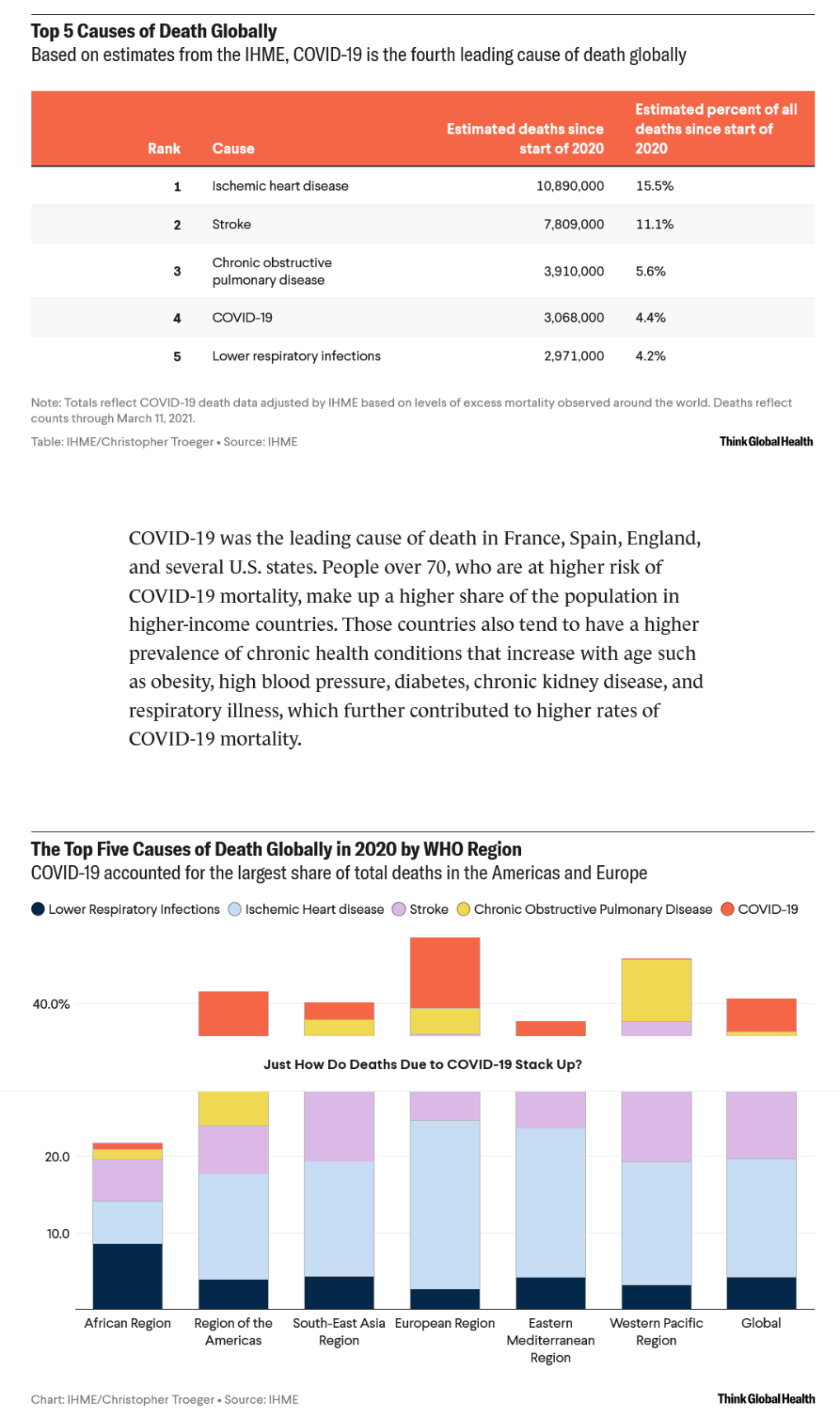 Revenues of Biontech Pfizer and Moderna increase from 2019 to 2020 due to Corona Crisis! Look at below graphic too:
Biontech Pfizer in 2019 in Euro 108,6 Million
Biontech Pfizer in 2020 in Euro 482,3 Million
Moderna in 2019 in USD 60,2 Million
Moderna in 2020 in USD 803,4 Million
Other useful medicine against Covid would not be so expensive, but there is no progress, because profit rules the pharma industry!